—– MAKE EVERY WORKOUT COUNT! —–
MEET EAST BOCA'S FINEST TRAINERS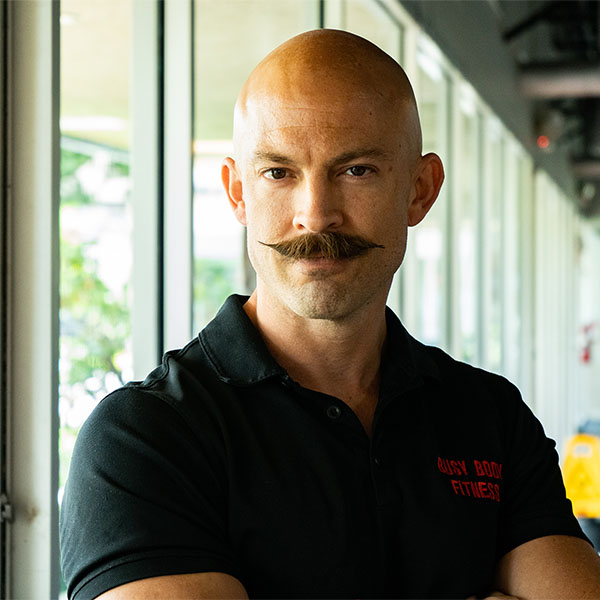 WES PERRY
If you want to make the most of your time and attack your goals head on, Wes is the guy for you. Originally from South Boston, Wes grew up playing soccer, working through college as a bartender and carpenter, before realizing he fell out of the shape that defined his youth.
His personal fitness journey inspired him to change his life and share his passion with others.
Wes's workouts are efficient & effective. There is no resource more precious than time, and no other body than our own. If you're looking for no-nonsense results from a guy who understands the journey, join Wes for your next lift.
15 Years Experience
Hometown: South Boston, MA
Specialties:
Functional Fitness
Kinesiology
Physical Efficiency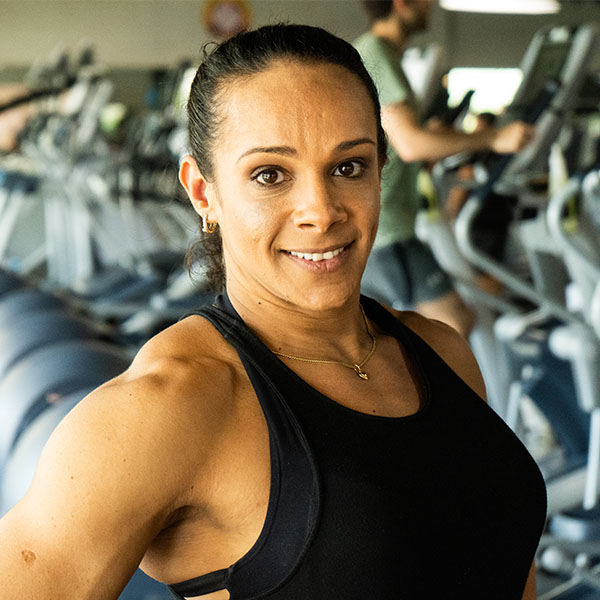 PETALA ROSAS
Petala is one of the most remarkable stories at Busy Body East. With a lineage steeped in athletics, Petala was a professional cyclist in her native Brazil, ballet dancer, triathlete, and now an IFBB Pro Bodybuilder. Petala's education in fitness spans over 20 years and reflects the rigorousness applied to her profession – starting with her degree at the Federal University of Pernambuco.
Petala draws from all disciplines and leads by example, citing her many moments atop the podium as the proudest moments in her profession. Above all her individual glory, Petala delights in guiding others to transform and enjoys group instruction. Come take one of her classes today and feel the intensity!
20 Years Experience
Hometown: Recife, Brazil
Specialties:
Athletic Prep / Competition
Body Building
Triathalon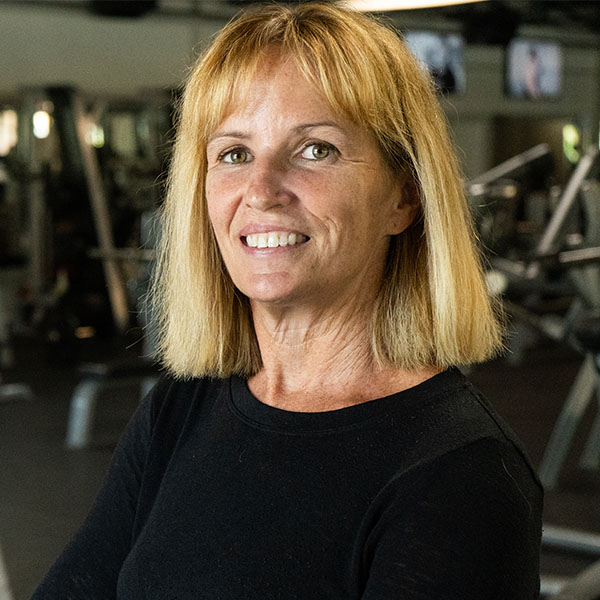 BENITA KITTS
Benita has been a member of our Boca Raton community since 1985. After spending years teaching Biotech at Spanish River High, Benita found a way to merge her passion for teaching and wellness into a more rewarding career path. Benita boasts a clientele ranging from ages 15 to 91, and has experience training all body types and fitness goals. With the gym serving as her new classroom, Benita prides herself on applying real life functionality to every regimen, illustrating the direct link between the impact you have in the gym, and how it'll raise your quality of life everywhere.
Training with Benita is inclusive yet challenging, universal yet personal, and always promises to be full of laughter and positivity. We're proud to feature one of the best teachers in Boca for the subject we know best!
10 Years Experience
Hometown: Boca Raton, FL
Specialties:
Independence Thru Fitness
Body Mechanics
Practical Motion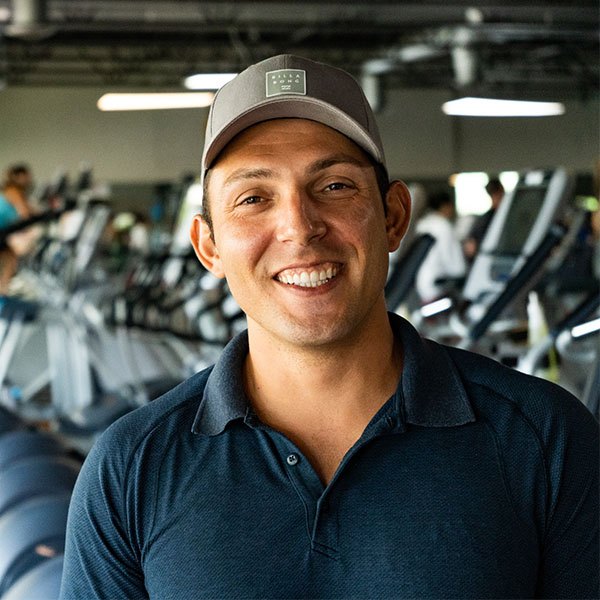 ALBERTO GIUFFRIDA
Alberto is one of the top trainers and a fixture at Busy Body East. Alberto draws inspiration from a family steeped in exercise tradition. The great-nephew of fitness legend Johnny Grimek, Alberto came up running an underground gym in Redline, PA, playing host to the York Barbell meet.
Over the years Alberto has managed several big box gyms and has trained clients to immense success. The variety in his routines and the consistency in communication makes Alberto an outstanding partner, whether you're looking to break into fitness or train to the highest levels. In his 18 months in Boca Raton, Alberto has made an incredible impact. Thank you Alberto!
12 Years Experience
Hometown: York, PA
Specialties:
Range of Motion
Full Body Kinetic Experience
Power Lifting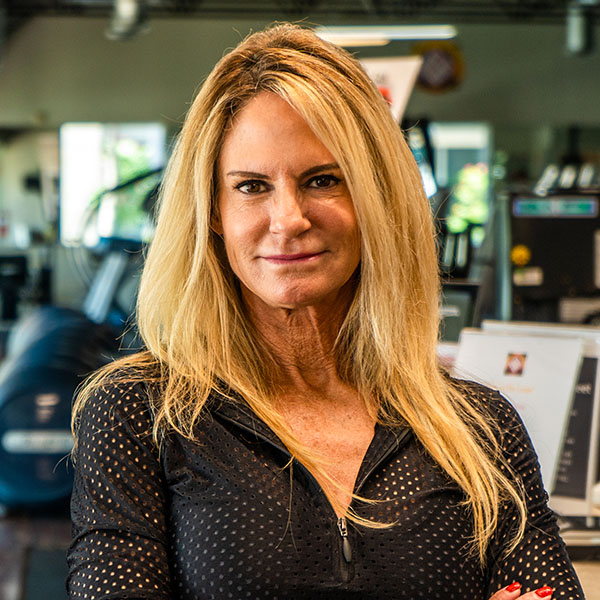 LEEANN HART
LeeAnn is an inspiration to us all in so many ways, but we'll try to keep the word count down. LeeAnn grew up all over as a self-described Air Force brat but settled in Florida more than 30 years ago. She entered the health/wellness field more than 10 years ago during a challenging time in her life, choosing to pursue her passion for uplifting others and sharing all she's learned throughout her journey.
In February 2016, LeeAnn was diagnosed with Stage 4 lung cancer, and never once wavered from the positive mindset she attacked her treatment with. Each day LeeAnn enters the gym with the same upbeat attitude and genuine kindness that empowered her to heal without chemotherapy. By special request, LeeAnn wanted to mention her passion for training late bloomers, ladies aged 50+, the reluctant, and the recovering. Training with LeeAnn is equal parts gratitude, equal parts progression – living in the moment, but breaking the next barrier. We are truly blessed!
10 Years Experience
Hometown: Boca Raton, FL
Specialties:
50+ Ladies
Exercise Therapy
Injury Recovery
FREE PERSONAL
TRAINING SESSION
Register Below!